Today, we are eager to share part two of the HHKB Spotlight featuring a distinguished keyboard enthusiast and social media influencer, Huey Hoang, aka Manofinterests! We will get to learn more about his path to fame in hosting one of the best keyboard events in history, known as the NorCal Mechanical Keyboard Meetup. Huey also shares his plans for the future during these times of COVID-19. Let's begin!
Nor Cal Mechanical Keyboard Meet Up
We feel humbled to interview the organizer of the NorCal Mechanical Keyboard Meet Up. We attended for the second time last year and we were amazed how big and energetic the event was. The vendors and participants we talked to were very passionate about their mechanical keyboard collection and artwork. What an awesome event!
HHKB Team: Could you tell us when NorCal Mechanical Keyboard meet up started?
Huey: I started hosting the NorCal Mechanical Keyboard Meetups back in 2016. After a series of successful SoCal Meetups I hosted starting from 2014, I figured Northern California should feel the same love.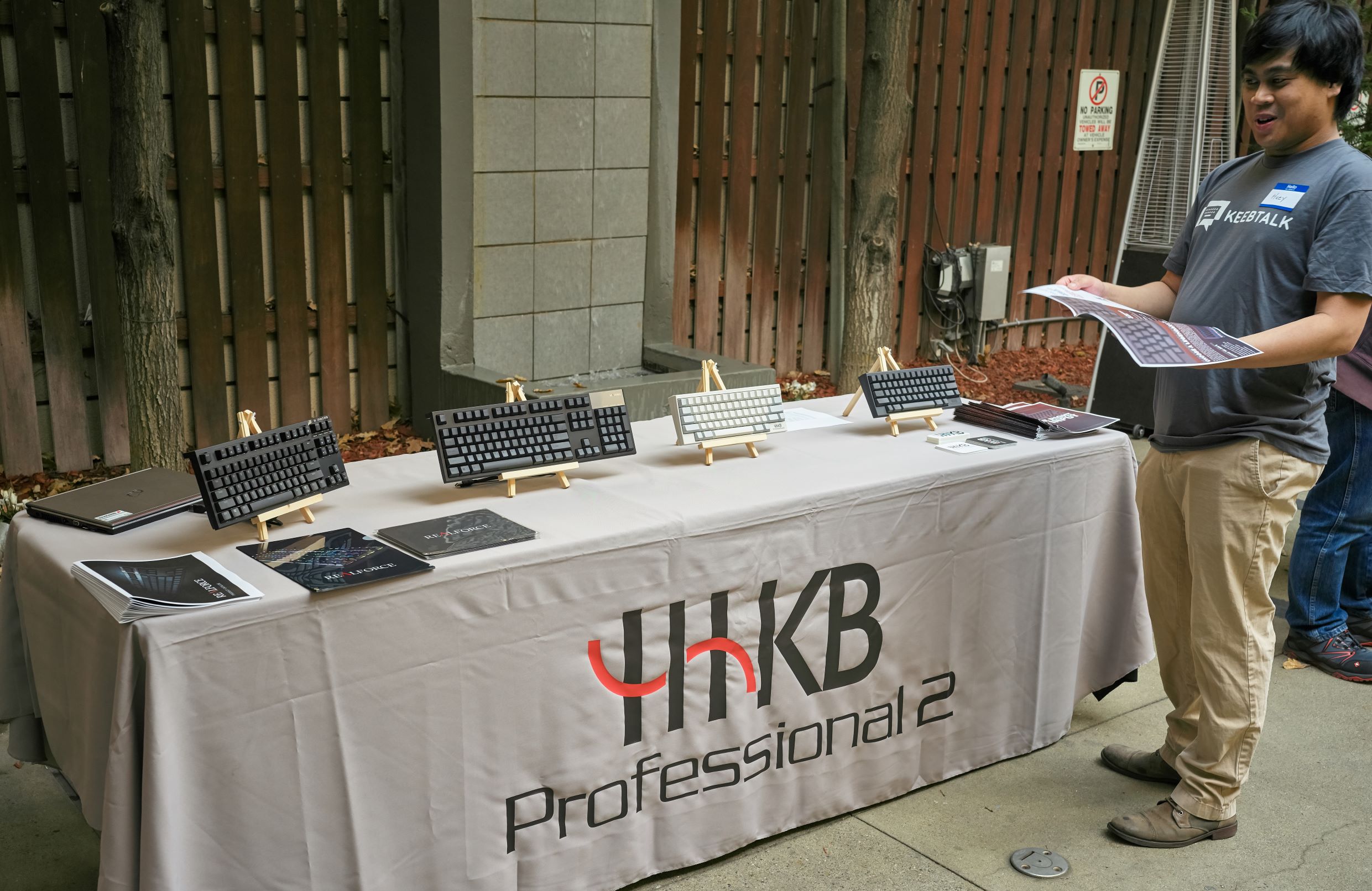 HHKB Team: Could you tell us about how many people attended the NorCal keyboard meet up last year? Is the number of participants growing?
Huey: Last year was quite the meetup! We were actually expecting and planning for less people than the previous year, so we could keep it manageable for the venue. However, despite our lowered advertising presence of the meetup, it featured small growth! The total sign ins were around 450 attendees, with 200-300 concurrent attendees at any given time.
HHKB Team: We heard that the participants of the NorCal meet up flew from across the country. Is that true?
Huey: Not only did we have participants fly from across the country, but also some international visitors as well! Historically, the NorCal meetups have attracted out of state attention regularly which we are extremely thankful for. There are so many amazing people in our hobby willing to travel to experience more of what they enjoy with other enthusiasts.
HHKB Team: What are your favorite parts of hosting those meet ups?
Huey: Seeing everyone in the community, putting faces to names, and engaging in wonderful discussions about mechanical keyboards makes it all worth it.
HHKB Team: What are the challenges of hosting those meet ups?
Huey: Meetups can definitely be a challenge to host. Truthfully, it's everything behind the scenes that ends up being so challenging. Everything from organizing the sponsors, making sure the venue is paid, to understanding the surrounding area for food options, adds up to a surmounting challenge..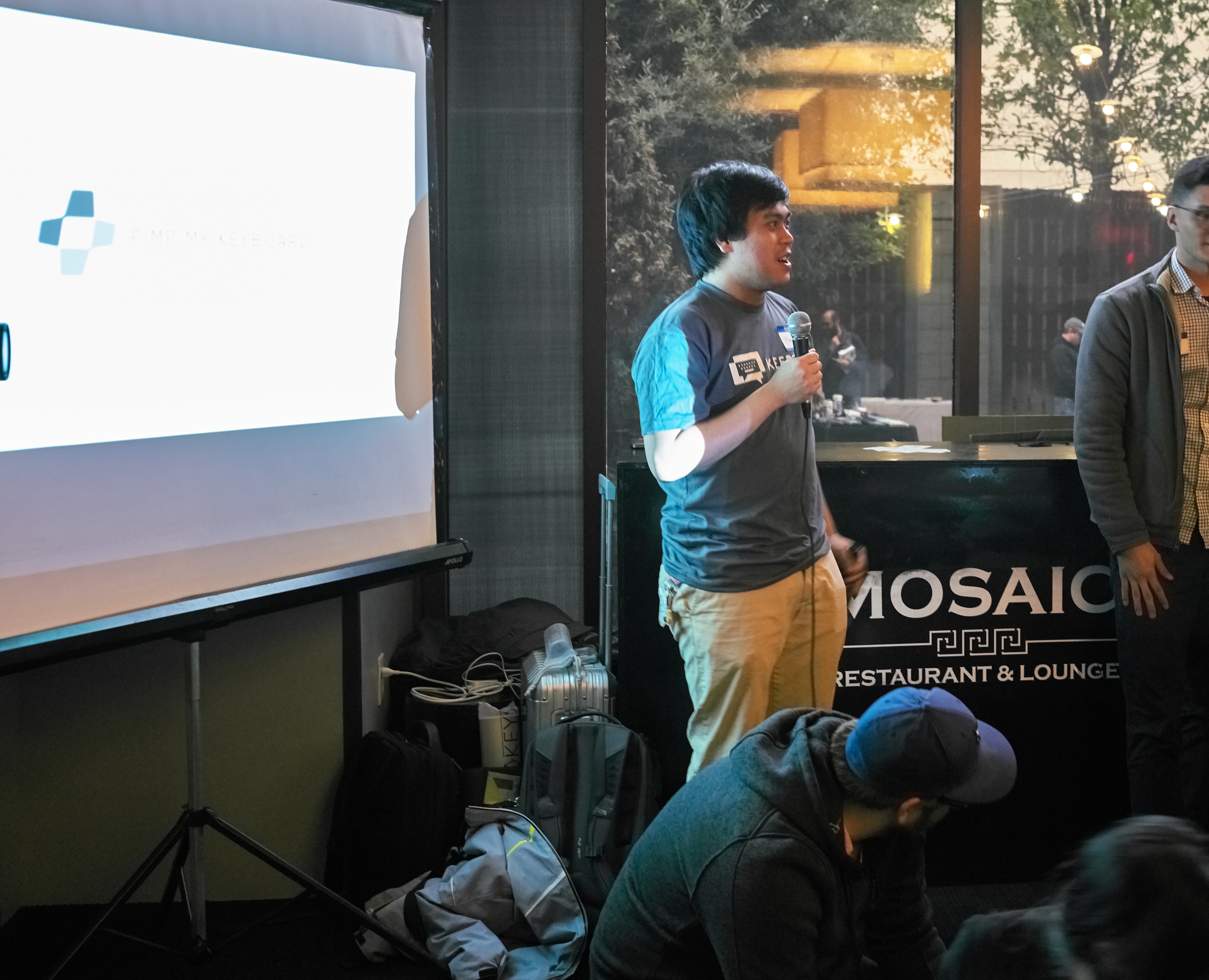 HHKB Team: What is the oldest mechanical keyboard you have ever seen at the meet up?
Huey: There are always a lot of old and vintage keyboards that enthusiasts and collectors bring to meetups which can be eye opening and enlightening to know how things have changed for better and worse through the years. At a NorCal meetup 3 years ago, an individual was giving out Cherry 01APBSW switches which is one of the world's first patented mechanical switches (1959) which was a nice collectible for people. There are usually quite a few boards from the 60s and 70s at the meetup that will definitely draw the attention of many attendees.
HHKB Team: We are sad to hear the NorCal Mechanical Keyboard Meet Up is cancelled this year due to COVID-19. Are you planning on hosting virtual meet up for keyboard enthusiasts any time soon?
Huey: It's definitely unfortunate that the physical meetup is canceled due to COVID19, but I am planning on hosting a virtual meetup for enthusiasts in November. Fortunately, I have been attending virtual meetups lately and that is the source of inspiration and ideas on logistics. I also want to achieve the primary goal of opening up interactions with each other at the virtual meetup.
HHKB Team: How many mechanical keyboard events and meetups have you attended?
Huey: I think I have attended a dozen meetups if we include the meetups I have hosted. As a participant, I've been to 4; in Arizona, Seattle, New York, and a SoCal Meetup. Fingers crossed that the meetup scene will pick back up and with renewed strength in the future!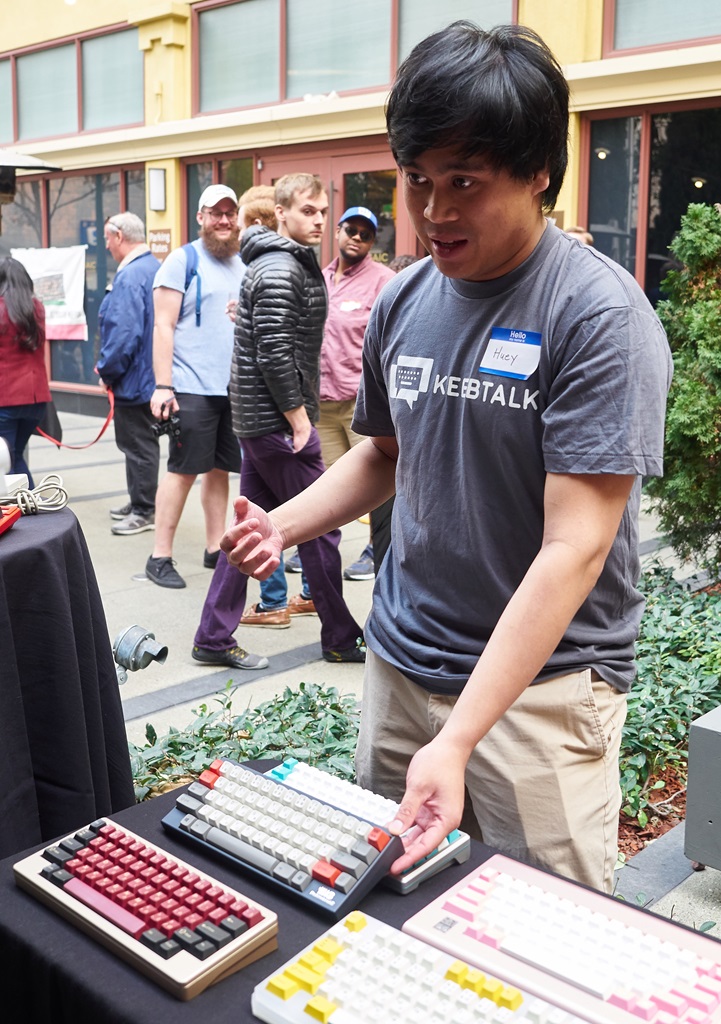 HHKB Team: Lastly, do you have anything you would like to share?
Huey: I'd like to thank the team at Fujitsu for their attendance at the NorCal meetups, and their willingness to help support the community. If anyone wants to check out any of my mechanical keyboard content on YouTube, the link is below. I hope everyone can stay safe and enjoy their keyboards.
We had such a fantastic experience learning about Huey (Manofinterests)! Thank you, Huey for everything you do and the incredibly positive impact you make in the keyboard enthusiast community! We can't wait to see what is in store for the next NorCal Mechanical Keyboard event!
Take a minute to checkout his cool social media channels below!
Instagram: https://www.instagram.com/manofinterests/
YouTube: https://www.youtube.com/manofinterests
Discord: https://discord.gg/ecTsK7M
Photo Credits: Huey Hoang and Patrick Breen